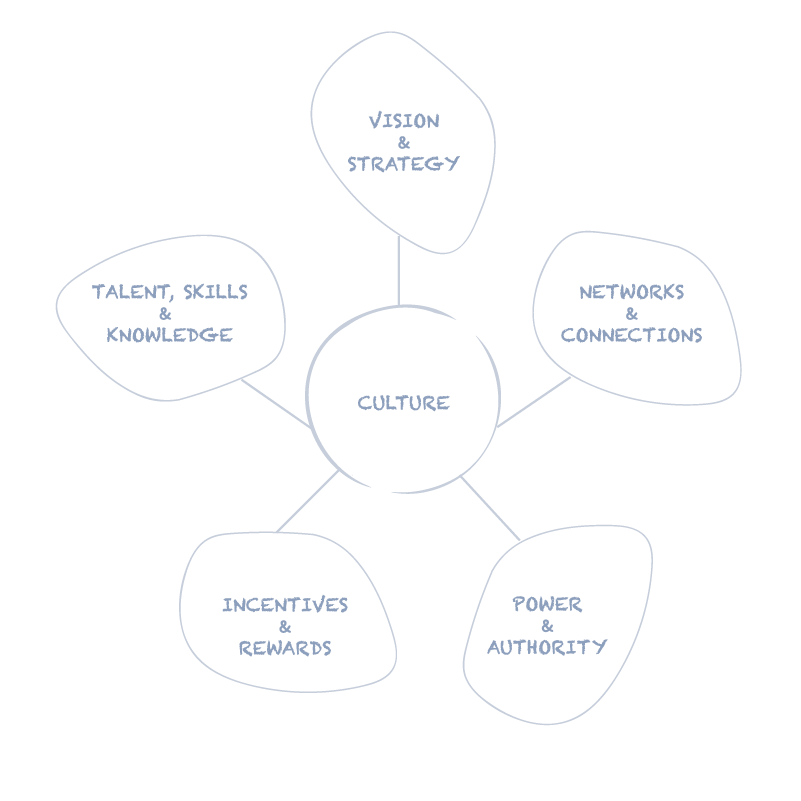 Organizational Design Considerations
From start-ups to global 1000 companies, I help executives and senior managers design and implement changes to how their work is organized, how roles and responsibilities are defined, how teams are aligned, and where accountability exists to achieve results.
The Organization Designed to Help You Lead
I  help leaders put in place the executive organization they need to oversee broad areas of an enterprise. By aligning their priorities to how they focus their time, I help clients design and implement structures so they engage their teams to the fullest and strengthen the relationships, meetings, and information paths they require for sound decision making.
I consult with leaders to help them:
establish or improve governance

build new functions and capabilities

align talent and skills around new ways of working

right-size the number of people for what needs to get done

through business combinations and acquisitions
"If you want to fast, go alone. If you want to go far, go together."
— African Proverb